Back to projects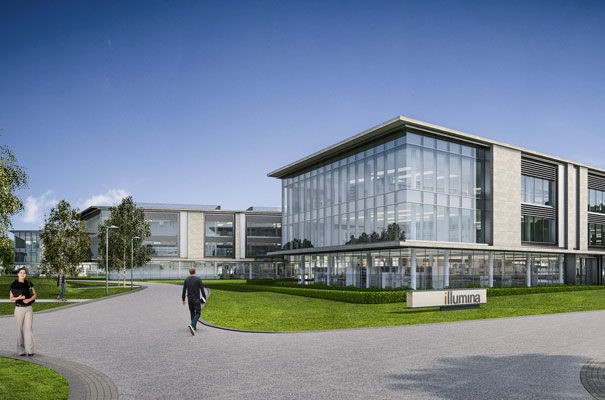 Illumina Cambridge
Lead Contractor: Morgan Sindall
M&E Contractor: Kershaw Mechanical Services Ltd
Consulting Engineers: Design Build
Completed: 2018
Critical Airflow Europe have completed a major project for Kershaw Mechanical to supply and commission a Phoenix Controls Solution to maintain the stringent environmental conditions for the 155,000 Sq Ft state-of-the-art laboratory research facility which will form part of a new European headquarters for biomedical research company Illumina.
NASDAQ-quoted Illumina is a world leader in genomics focused on improving human health by unlocking the power of the genome. The new European HQ will provide Illumina with a collaborative environment and access to the highly skilled workforce in the dynamic research cluster anchored by Cambridge University. 
Illumina has developed a comprehensive line of products that address the scale of experimentation and breadth of functional analysis to advance disease research, drug development, and the development of molecular tests. With a portfolio of leading-edge sequencing and array-based solutions they can address a range of genomic complexity and throughput, enabling researchers to select the best solution for their scientific challenge.
The Cambridge project ha an advanced state-of-the-art design with plans to be able to seamlessly expand by a further 70,000 square feet into a 225,000 square foot building.