Back to projects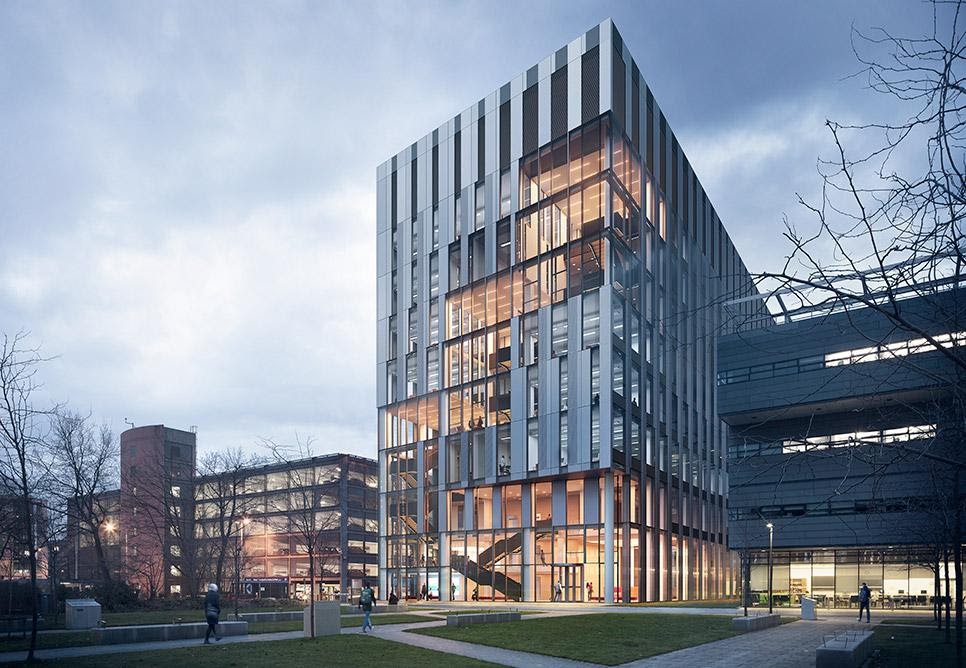 Henry Royce Institute - Manchester University
Henry Royce Institute - Manchester University
Lead Contractor: Laing O'Rourke
M&E Contractor: Crown House Technologies 
Consulting Engineers: ARUP
Critical Airflow were awarded a packaged contract for the supply and commissioning of two Strobic Fan Systems including associated IP54 Control Panels, Smart Controls, Variable Speed Drives and commissioning services serving both the general laboratories and a specialist Nuclear laboratory. 
For the removal of contaminated laboratory exhaust air from the two general laboratory areas a two fan Strobic system comprising of two duty and one standby Fan set were selected with an exhaust flow rate of 19.3M3/S. The Nuclear laboratory had a one duty one standby system with a total flow of 5.06 M3/S – View installation video clip on https://youtu.be/vzb1LzPqeio
Roof Layout incorporating low profile high dilution Strobic Fans 
Eight Strobic Fans installed on the left-hand side roof of the Henry Royce Building extracting contaminated air from the general laboratory East and West wings and separate Nuclear Labs. Pure Labs Ltd installed the Strobic fans and provided the Bespoke PVC/ GRP Fume Extract system
Ductwork Configuration incorporating low profile high dilution Strobic Fans
The Royce Hub Building, under the Project and Cost Management of Arcadis was designed by NBBJ, an international architectural practice, alongside civil and structural engineers Ramboll and building services engineers Arup. The building was delivered by Laing O'Rourke, the appointed University of Manchester contractor and laboratory specialist systems were provided by Pure Labs and Critical Airflow Europe Ltd.
The Royce Hub Building – Manchester University
Manchester is a world-leader in developing new and existing materials and is already known globally as the home of graphene – a game-changing two-dimensional material first isolated at The University of Manchester in 2004.